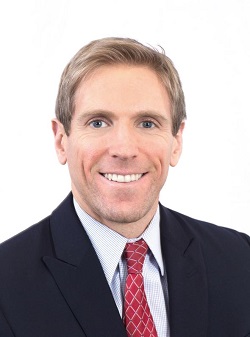 Partner
Derek joined the firm as a partner in 2015 and has over ten years of experience working with individuals, families and business owners from various financial backgrounds.
His practice focuses on two types of financial planning: Individual Financial Planning for individuals and families, and Employee Benefits Planning for businesses. 
The Individual Financial Planning process is traditional financial planning with a modern adaptation. It begins with an open, supportive discussion of the major areas of finance such as:
Savings
Investments (paper assets, real estate, and owning a business)
Insurance
Budgeting and cash flow management
Family preparation for unexpected life events
Tax-advantaged planning
Estate conservation
Charitable giving
Traditional financial planning focuses on selecting investment products to grow clients' savings and wealth, as well as implementing life, disability, health, and long-term care insurance products to protect them from large financial losses. A good offense and defense are necessary for a proper financial plan.
The modern process adds additional tools and exercises like budgeting and goal setting to the mix. These provide practical applications for clients such as discovering new ways to save money, having clear financial goals that motivate and excite them, and staying more organized throughout their lifetime.
These features help clients become better stewards of money by establishing a core set of success principals to live by, create proper money habits, and develop financial discipline. It changes the money paradigm so clients can be more proactive in achieving their financial goals.
The combination of traditional and modern financial planning provides a full and holistic planning process that puts clients in the best position to succeed.
Employee Benefits Planning involves working closely with a business owner or management on designing, implementing, and maintaining employee benefits for a company. These benefits include:
401(k) profit sharing plans
Pension plans
SIMPLE and SEP IRAs
Group health insurance
Group life, disability, and dental insurance
Executive Bonus Plans
Deferred Compensation Plans
Buy/sell agreement funding
Long-term care insurance
It can be very difficult and time consuming for a business owner or management to find the right type of employee benefit to offer. Derek's role is to save them time and effort by doing the work for them and providing several options that best fit their needs and are cost effective.
For larger company plans that require extra support, Derek has a team including his father Joe, sister Courtney, and two full-time administrative staff who are available for additional assistance.
He currently holds investment licenses in New Jersey, New York, and California, and life and health insurance licenses in New Jersey, New York, Pennsylvania, Texas, and California (California life & health insurance license #OH10542).
To schedule a meeting or conference call with Derek, please call the office (973) 971-0002.
Phone
(732) 417-5315, (973) 971-0002